Based on the vision of bringing
"Innovative New Drugs to the World from Japan,"
DWTI is engaged in research and development activities aimed
at delivering new drugs to the patients who need them.
The DWTI Group is a small corporate group with a total of about 30 employees and executives.
Therefore, we engage in our daily business activities
with the support of our various stakeholders.
In order to value the relationship of trust with each stakeholder,
we promote our business based on the following approaches.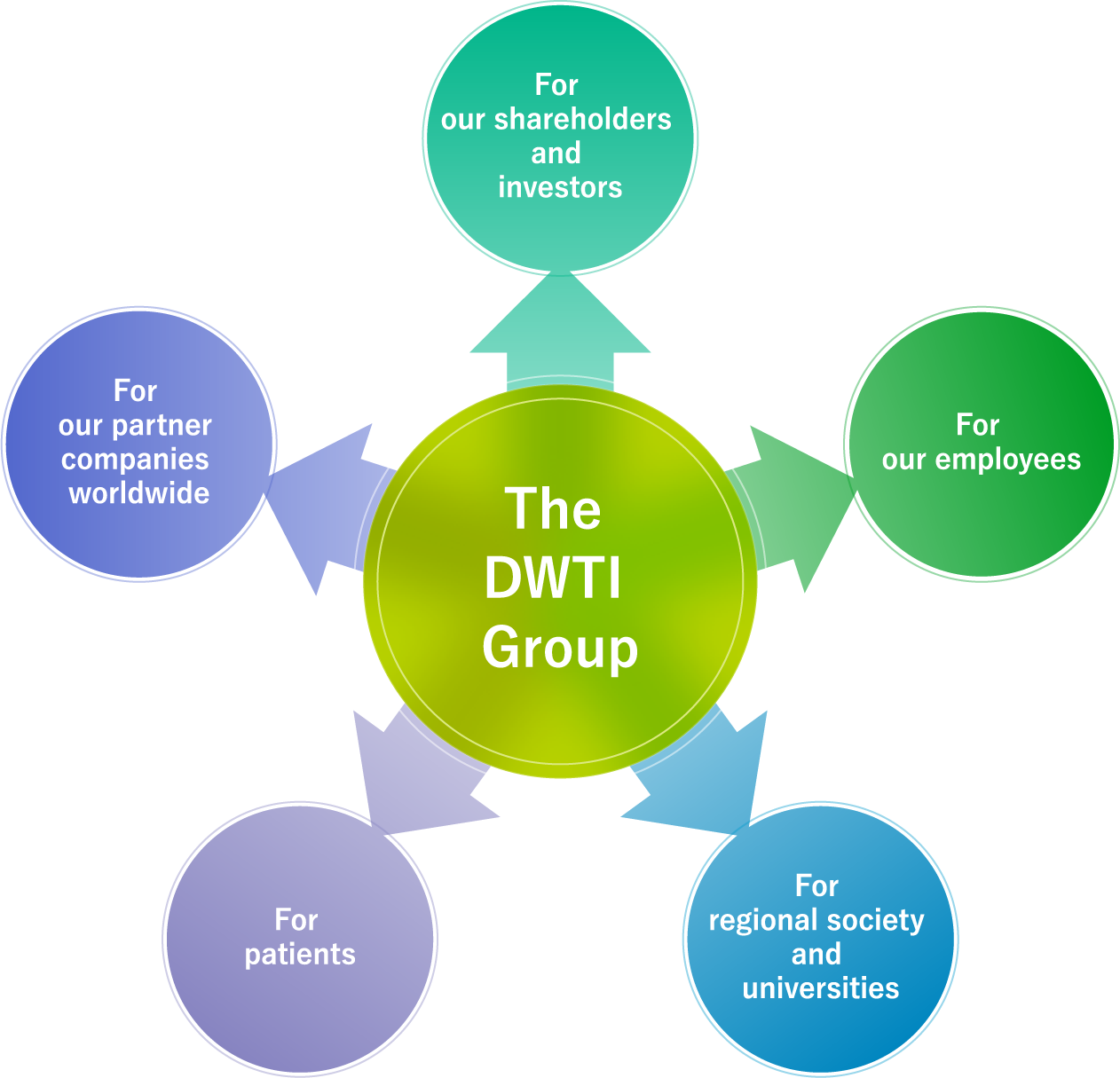 For patients

We will provide new drugs that address unmet medical needs and that improve quality of life (QOL).

For our shareholders and investors

We will disclose information in a timely and appropriate manner based on transparency, fairness, and continuity.
We will actively engage in dialogue with institutional investors and analysts and hold briefings for individual investors.

For our partner companies worldwide

Through collaboration, we will expeditiously promote mutually beneficial development activities.
We will build equitable, fair business relationships.

For regional society and universities

We will pursue joint R&D across the DWTI Group, including industry-academia-government collaboration with universities.
We will prevent accidents and disasters at business sites.

For our employees

Together, we will foster workplaces where every employee can derive job satisfaction and make full use of their capabilities.